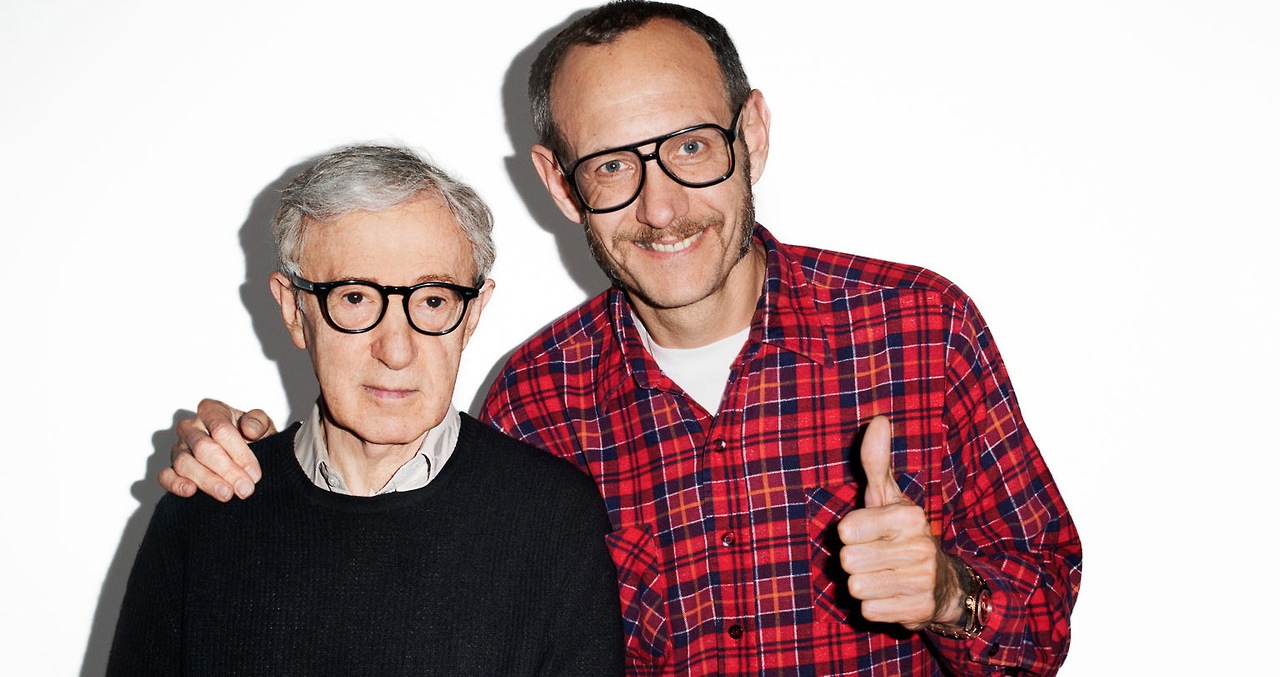 Woody Allen is a creep. Terry Richardson is a creep.
I don't think there's anyone who would deny those statements. The poignant first line of
Dylan Farrow's open letter
is heartbreaking: "What's your favorite Woody Allen movie?" I felt disgusted with myself after reading Dylan's words. My own blog title is partially inspired my Woody Allen and one of my favorite films
Manhattan
. I've memorized lines from his films the same way people memorize song lyrics. It's something I can repeat to myself when I'm feeling a certain way.
And what does that mean? I perceive Woody Allen to be an artistic hero, but Dylan Farrow sees him as an abuser. The same man who's words calmed me caused anxiety and post-traumatic stress disorder for a victim of sexual abuse. While I was excited for an actor being a part of Allen's upcoming movies, to Dylan it was another person who supported Woody Allen's acceptance, an acceptance that silenced her. I am very much a part of a society that ignores sexual abuse in the name of art. I console myself with the fact that at least I recognize I'm a part of the problem, but that doesn't make me feel much better. That's not the point of this though
—
my guilt is trivial.
It doesn't matter if Dylan Farrow's story is true or not. Yes, there are a lot of weird things about the situation and the video tapes of her at 7 years old are suspicious. But I'm not going to contribute to blaming the victim. As for why she waited over 20 years to speak out? If I were in here position I'm not sure I would ever break the silence. I admire her courage in speaking up in the name of so many other victims who are silenced. The larger implications of this story are what intrigue me because this isn't the first time society has excused a white male for sexual harassment. Dov Charney. Terry Richardson.
Tavi Gevinson brought up several interesting points on her
Twitter
. The one that really struck me was the concept of celebrating the art without celebrating the artist. I'm able to enjoy a lot of problematic films because I realize that film is a collaborative medium and it's a lot more than one person contributing to the piece of art. However, it feels different with Woody Allen because he tends to write, direct, and act in all of this movies. Is it even possible to separate the two? Isn't the value in most art derived from the artist?
I'm not sure though as I'm still trying to process all of this. The industry
—
whether that's fashion, music, or film
—
continues to celebrate people who are genuinely creepy and excuse these people because of their "talent". Even if it was just the art that was awarded, and not the artist, (Best Picture instead of Best Director) it still is contributing to this cycle of silencing the victim. Also see
Lorde's tweets
and
Marina Diamandis' tweets
.
I'm not sure what to do. Because I feel guilty for reblogging Terry Richardson photographs & Woody Allen gifs, and wearing American Apparel clothing.
I'm looking forward to the
Rookie
commentary on this because then maybe I won't be so confused and conflicted.
EDIT
: What I'm trying to say is that I wish it was easy to never watch a Woody Allen film again, but I turn to some of his films when I'm feeling lost and it makes me feel at peace. It's fucked up. It's fucked up that the movies I love cause anxiety for someone else. I can't even begin to imagine what Dylan Farrow has dealt with and will continue to struggle with. I know I will never purchase anything that supports Woody Allen, but is there harm in watching
Manhattan
over and over again on Netflix? I don't know. I really don't know, but it sure as hell feels wrong.